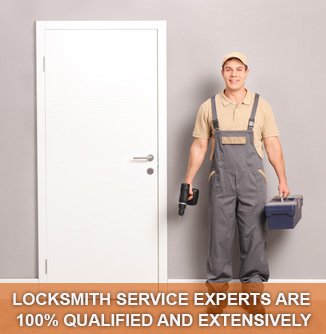 A locksmith is someone who is adept in working with all kinds of locks and can easily open a lock for you if you have lost the key or if the key is damaged somehow. Although it is thought to be a dying art with all these technological advancements in recent years involving locks and security systems, there is still a substantial market left for locksmiths. We, at Centreville Locksmith Service are progressively learning and growing along with the market so that we keep in pace with all the changes. Our locksmiths are constantly making themselves familiar with new kinds of locks that are available and are releasing every day. This doesn't mean that we have forgotten our roots though and are still the number one locksmith in Centreville VA and can work with old as well as new locks and other security systems. Just call on 703-270-6009 to get one of our experts at your location to help you with your lock issues and more.
Centreville is a rather peaceful area. People here generally call a locksmith for making duplicates of their keys if they have forgotten it somewhere or to repair their old locks so that they keep working perfectly. We also get calls for security upgrades occasionally. We are a premium locksmith service provider in Centreville VA and offer our customers a range of services for their every need.
About Us
We are quite famous around Centreville VA as one of the best locksmiths who provide their services throughout the day, every day of the year. Our locksmiths are highly professional and trained experts who have years of experience working with locks under their belt. There is no issue regarding locks that we can't solve for you. The dedication of our locksmiths can be seen by the fact that we don't take a day off throughout the year. We are available at your service whenever you need regardless of the date of time of the emergency. We only hire expert locksmiths to our team who have years of experience with them and are also good at soft skills as well. This makes the interaction between a customer and our technician seamless making us the favorite locksmith in Centreville VA. We are always available at your beck and call, all you have to do is pick up the phone and call 703-270-6009.
Why Pick Centreville Locksmith Service?
Our company is a little different than other locksmiths in Centreville VA in the way that we provide expert locksmith services to our customers wherever they are at any time they are facing problems. Here are some of the reasons why you should choose us over others:
Round-The-Clock-Availability: One of the most important characteristics of our locksmiths is their ability to be mobile and go to the customer's place to provide assistance rather than having the customer come to them. Afterall, you can't bring your car to us, if you have lost your key or are locked out of the car. You can simply call us, and an executive will ask for the issues that you are facing and then an expert locksmith will be appointed to your location.
Pocket Friendly Prices: Most locksmiths levy hidden charges from the customers which they are not told about at the beginning. Centreville Locksmith Service is not like those locksmiths and we disclose all our prices and the work we have to do beforehand to the customer. We provide the best locksmith service there can be at some of the most affordable prices on the market.
Unmatched Speed: From the moment you encounter a problem and call for our services to the time that it gets fixed, Centreville Locksmith Service provides excellent results in just a short span of time. We have locksmiths in standby ready to work at any moment of the day and serve customers facing lock related issues.
Top Grade Tools: We understand the importance of having the desired tool for a specific purpose as it can drastically decrease the technician's efforts as well as the time taken to complete the task. That is why we only provide the best tools and equipment for our locksmiths.
OUR SERVICES
As we are one of the most prominent locksmiths in Centreville VA, it is our job to provide everything one needs under one roof. This way people won't have to frantically search all over the place for different locksmiths to fulfill their various different requirements.
Residential Locksmith Services
Centreville Locksmith Service is known all across Centreville VA as one of the best locksmiths for making your house a more secured and safer place. We can repair your broken locks and keys and can duplicate your house keys even after you have lost them somewhere. Our experts will be at your home in an instant after you call us. Apart from fixing locks and making keys, we are experts in installing new high security lock systems all around the house as well. With fingerprint readers, robust locks, security grilles and other door hardware we can make sure that nobody enters your house without your permission. We also make secret safes and lockboxes of you want to stow away your valuables from prying eyes.
Commercial Locksmith Services
Imagine how much loss you might suffer with a momentary lapse in judgement while locking the door on your way out of the office. Locks and other security systems in an office must be working in pristine condition at all times to prevent lockouts of employees and loss to the company as well. Don't worry, because we can come to your aid in less than 20 minutes. We employ only the best locksmiths in Centreville VA who are aware of the building regulations a company needs to follow while laying out the security system and who are an expert in fixing faulty or broken locks and sign-in systems. We can work on the bio-metric fingerprint reader, install panic bars for evacuation, security grilles, keyless access systems, digital locks, safes and much more to stop unauthorized people from entering in your office.
Automobile Locksmith Services
Got locked out of your own car because you left the key inside the ignition while stepping out to get something? Well, you're not alone! We deal with countless such cases on an everyday basis in the state of Virginia. If you are facing such an issue, then rather than panicking frantically and breaking the windows you can call our auto locksmiths for help. We will be at your service even in a stranded location at 4'o clock in the wee hours of the morning. The best part is, we won't even charge you extra for this odd hour service. You can count on us to program transponder keys, unlock jammed trunks, fix malfunctioning car locks, repair ignition switch, replace ignition cylinder, among a host of other automotive locksmith services.
Emergency Locksmith Services
Anyone can fall victim to lost keys and broken keys at any point of time in their life. No matter how careful you were, it might happen that in the spur of the moment you left your keys somewhere you don't remember and are standing in front of your locked door just gazing at it endlessly. We at Centreville Locksmith Service are all too familiar with these kinds of situations and are well aware how important each moment can be in these situations. The locksmith comes with state-of-the-art tools and equipment which are really useful for solving any issues at the spot itself. We assure assistance in less than 20 minutes and will quickly unlock the door without causing any damage to your property. We can also make new keys, open safes, fix locks and much more on an emergency basis.
Need a locksmith in Centreville VA you can count on? Look no further! Call 703-270-6009 whenever you need reliable and affordable services.
We Provide Lock & Key in the following zip codes.